Microsoft Windows 11 Home
License Key (Activation Product Key)
Instant Key Delivery Format : XXXXX-9XXXX-QXXXX-HXXXX-9XXXX
Microsoft Windows 11 Home
License Key (Activation Product Key)
Instant Key Delivery Format : XXXXX-9XXXX-QXXXX-HXXXX-9XXXX
LIFETIME ACCESS
You will receive an email with your license and download link.
Windows 11 Home Edition is the latest Operating System from Microsoft. It is a blend of the best features of Windows 7, Windows 8.1 and Windows 10, making it the perfect Operating System for both laptops and desktops. Get it today at a great price from
All Languages – Lifetime License | One Time Payment
Want enhanced functionality ?
An intuitive user experience, with built-in tools such as inking, tablet mode, and touchscreen.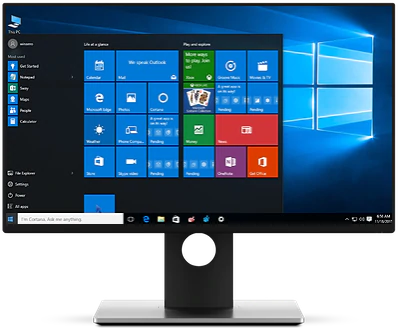 Windows 11 brings back an old favorite with the Start Menu for ease of access and quick lookup. It also features Cortana for voice assisted control in the start menu.
With Windows Continuum you don't have to choose between mobility, touch or desktop peripherals. Continuum allows for devices running Windows 11 to switch between tablet and adding keyboard and mouse for desktop mode.
| Feature | Description |
| --- | --- |
| INCLUDED PROGRAMS | Microsoft Windows 11 Home |
| LICENSE DETAILS | Lifetime |
| INSTALLATIONS INCLUDED | 1 Installation |
| LICENSING TYPE | One-time Payment |
| LICENSING TERM | Lifetime |
| BRAND | Microsoft |
| DELIVERY METHOD | Email |
| ESTIMATED DELIVERY TIME | 10-15 mins |
| PLATFORM SUPPORTED | Desktop / Laptop |
| REQUIRED HARD DRIVE SPACE | 64 GB |
This product is a brand new Windows 11 Home product key, a genuine Retail Key for Microsoft Windows 11 Home Edition. We also offer a full legal download of the software via Microsoft, as detailed below.
HOW IT WORKS
1. First, purchase a genuine Windows 11 Home Retail Key from our website.
2. Immediately after your payment, you will be automatically sent a Windows 11 Home digital Key.
3. Download the Windows 11 installer from the official Microsoft website, by clicking HERE.
4. Follow the instructions on the Microsoft website to download and install Windows 11
5. Once installed, enter the unique activation code that you purchased from us.
6. The Retail Key will authenticate with Microsoft automatically, and the activation is complete! You now own a genuine copy of Windows 11 Home.
WHAT IS THIS PRODUCT?
This is an unused, brand new Windows 11 Home Retail Key, which can be used to activate the operating system legitimately.
Note: If you do not own an installation DVD or USB drive, please download the respective system setup file from the official Microsoft website, HERE.
In stock now with instant delivery!
This Windows 11 Home key is multi-language and region free. This means that the Retail key will function worldwide.
HOW DOES THE PURCHASING PROCESS WORK?
First, simply check-out using any of our payment methods (Paypal or Credit Card ). After your payment, you can then collect your code from your email. After you collect your Windows 11 Home Key, you will be presented with your unique Windows 11 Home activation code.
When will I receive the key(s)?: You can get the license key via email within 1-12 hrs. If you haven't received the key for hours, please check the spam or junk mail folder.
In case of a problem with activating the product, you can also use the automated phone system to activate.
This version of Digital key works only on new installed Windows. If you purchase this KEY, you will need to re-install your Windows. Windows 11 Home Edition License – RETAIL DIGITAL Instant product key
This product is valid for activating both 32 and 64 bit versions of Windows 11.
REFUND POLICY : SATISFIED OR REFUNDED | 15 DAYS
Prowebsoftware strives to provide our customers with excellent assistance and with a fair return services. We promise a working activation of the purchased software or your money back! To ensure our customers are satisfied with the product(s) they order, we offer a 15 day return period. Please note that digital products can be refunded only if they are not valid/working (online/phone activation fails) and this is requested via email to contact@prowebsoftware.net within 15 days of the purchase. More information of when we do accept the return can be found bellow.
Our promise is that if you contact us for help within the first 15 days of purchase and we cannot fix your activation problem, we'll provide a FULL REFUND IMMEDIATELY.
All Products sold on Prowebsoftware.net includes 1 year of support warranty.
WE ACCEPT RETURN WHEN
The product is defective, not valid/working (online/phone activation fails) (defective licenses will be replaced or refunded depending on customer's choice.)
Please keep in mind all licenses sold by Prowebsoftware.net are valid for 1 unique PC and cannot be transferred. (unless specified otherwise)
WE DO NOT ACCEPT RETURN WHEN
Customer changed his mind or did placed an order by mistake(due to nature of a digital item, we do not allow returns for this reason)
Software is not compatible with customer hardware (software compatibility is entirely a responsibility of the customer).

example 1

, purchases a windows software package for a MAC machine

example 2

, purchases a product suitable for windows 10 only, but has a windows 8 operating system.
Prowebsoftware.net does not take liability for any underlying local issues with the computer that could prevent the normal functioning of any software sold.
By placing an order on our site you automatically agree with our Return Policy. We reserve the right to change or modify any of the terms at any time.